You are not alone.
There are thousands of authors out there trying to achieve the same goals you are.
This website is a home for entrepreneurial authors like you. It is a community and you are invited to join us.
The life of an author can feel pretty isolating and applying all the latest systems and strategies that authors must attempt today isn't easy to do. We are building a community of entrepreneurial authors that can support each other in your writing journeys.
Are you interested in joining?
Learn more about the Entreauthor Mastermind.
It may be just the community you need to reach your writing goals!
About Jared Dees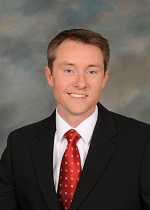 I think I've always wanted to be a writer. In high school, I kept a writing journal under my bed for years because I heard that Ralph Waldo Emerson kept a journal when he was a kid. When I became a Catholic school teacher years later, I started keeping a journal again to help me get through the challenging first few years in education. In the back of that journal I wrote down a list of goals and dreams.
"Writing a book" was one of those goals.
Today I write books for religious educators and Christian leaders. My day job is working as the digital marketing manager for a Catholic publishing company. I have the opportunity to work with a lot of authors during the day, but Entreauthor gives me the opportunity to work with even more.
I'm married to an incredible, passionate wife and we have three little girls that keep us very busy. I live in South Bend, IN so it goes without saying that I am now a die hard Notre Dame fan (go Irish!).
You can learn more about me and all my websites at my author website: jareddees.com.
The views expressed on this website are completely my own and do not reflect the views of Ave Maria Press, the Entreauthor community, or the many authors featured on the site.