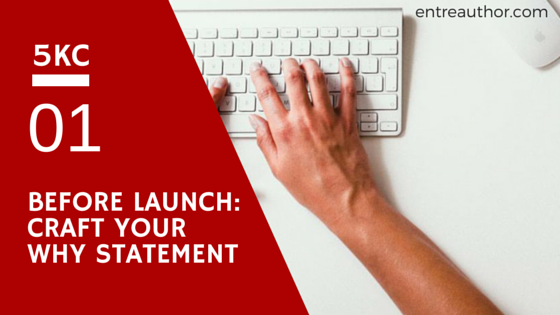 It was finally here.
My book was launching.
It was shipping and ready to buy on all the major retail websites. The day had finally come and it was time to implement my book launch strategies. I had high hopes and plenty planned.
Then . . . reality set in.
How on earth was I going to accomplish all this??
That book launch was incredibly exciting but incredibly stressful. I was overwhelmed. There was so much to do. In the process, I lost sight of the ultimate purpose and reason I wanted to write the book in the first place.
The interviews, emails, blog posts, and webinars all started to matter more to me than the book. I felt like a zombie, just going through the motions.
Backtrack weeks before and things were relatively the same. I was more worried about successfully launching the book than the book actually getting read. I spent tons of time on projects that didn't really pan out like I hoped. I got overwhelmed and burnt out by the time the book actually arrived. I'm not going to let that happen this time.
With the next book launch, I'm trying something different. This time, I'm going to keep myself grounded with a clear focus on my ultimate purpose for writing the book. I'm going to do that by crafting and editing a clear Why Statement.
5KC01: Crafting My Why Statement
Here is the first installment of a video series I'm calling the 5,000 Copy Book Launch or 5KC Launch for short. In it I explain more about why I think crafting a Why Statement is so important.
Want to see the questions I used to come up with this statement?
Click here: Download the Why Statement Worksheet
Why Craft a Why Statement?
Why spend the time working on this Why Statement? Here is why I think it is so important:
1. Book launches take a ton of time and you can easily get overwhelmed.
(That's what happened to me.) You will need every possible ounce of motivation you can muster.
This Why Statement should help. From writing to editing to proofing to launching and marketing, the book publishing process takes a long time. The Why Statement will help keep you grounded and motivated over the many long months (even years) between when you first started working on the project and the books release.
2. During your launch, it is easy to get in "sales mode" rather than "giving mode."
You'll start to "take" rather than "give" your book and ideas to others. The Why Statement will remind you why you wanted to create and share your ideas in the first place. It will remind you why your book is good for the world, not just good for your sales numbers.
3. During the launch, you will talk and write about your book a lot. It is difficult to keep track of the most important things about your book.
The Why Statement will help remind you what is really important. It will make you a better marketer because you will be focusing on the deeper purpose behind your writing. Interviews, landing pages, blog posts, emails will all get better when you focus on your Why Statement.
Crafting Your Why Statement
A Why Statement isn't a mission statement. It is not a perfectly worded sentence that you'll post on your website. A Why Statement is a short, inspiring sentence or two that gets you fired up about the launch of your book. Reading it gets you back to the core emotions for writing your book in the first place.
If you are interested in writing your own Why Statement, download the worksheet I used to craft mine. It has as series of questions and statements that will help you craft yours.
Download the Why Statement Worksheet
When you are done, post the statement somewhere special. Come back to it frequently as you get ready to launch or relaunch your next book.